117 North 4th Street Suite B, Lafayette, IN
Did you know that we have retail in our new location? We carry everything that you need to make your packing a breeze. We also carry a selection of artisan created gift items from around the world. All handmade and created for you.
Our team is constantly trying out new travel products. We want to know what accessories, organization tools and packing essentials work best. We are confident in the travel essentials that we offer in the office. Each piece has been personally picked and tested by us. Keep reading to see some of our favorite items we offer.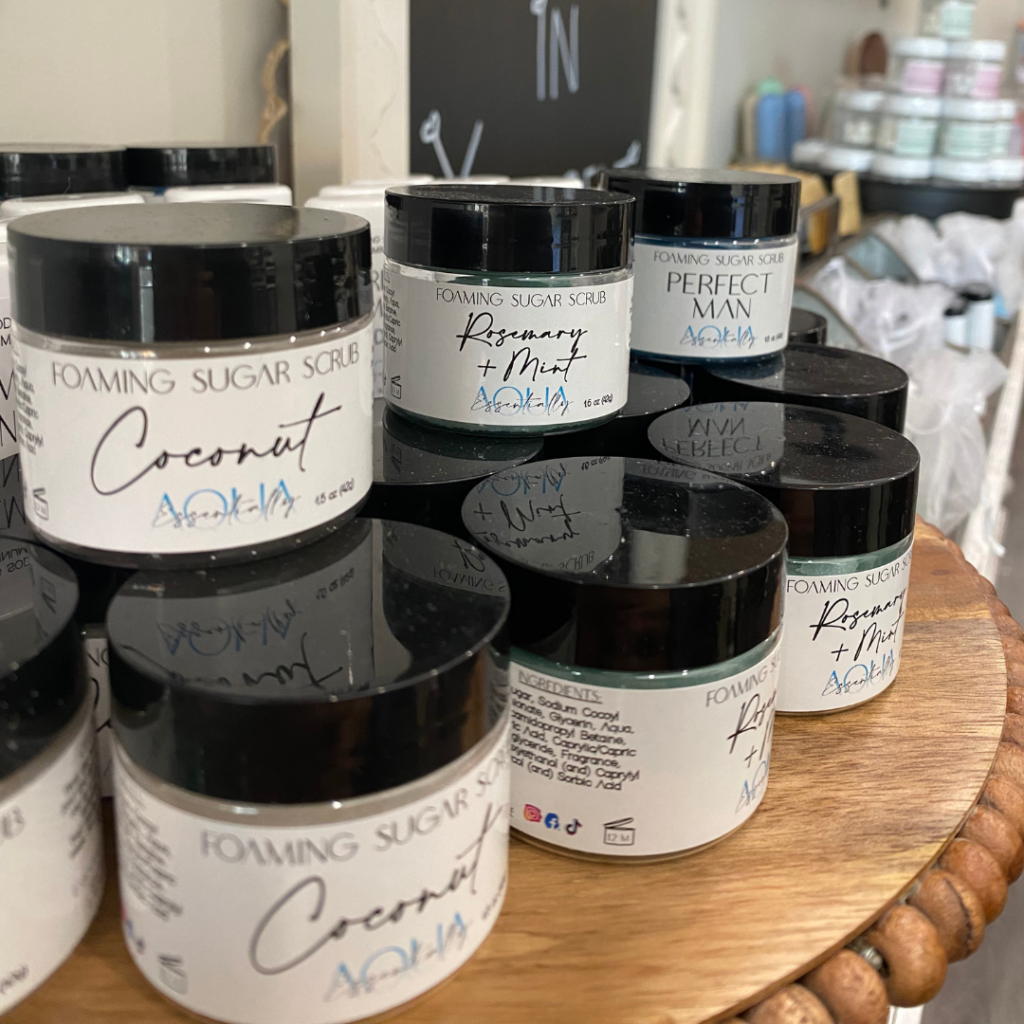 We carry the Essentially Aqua travel safe line, handcrafted in Lafyette, IN. Never worry about whether your toiletries are TSA approved and be confident that you are using the best products available! I have personally tested everything from this line, and more from the shop! The shampoo and conditioner bars offer a spill free and sustainable approach to haircare.
The foaming sugar scrub feels luxurious on your skin and leaves a lasting smell. It doubles as a shaving cream, so you do not have to worry about taking multiple shaving products with you. One of my favorite items in this collection is the makeup remover balm. It feels calming on the skin, takes off even the toughest waterproof mascara and has a light cashmere and silk scent.
Packing cubes, packable duffle bags, and packable backpacks keep you organized while giving you extra space for your souvenirs. An array of leather luggage tags and passport covers create an upscale packing feel without breaking your bank.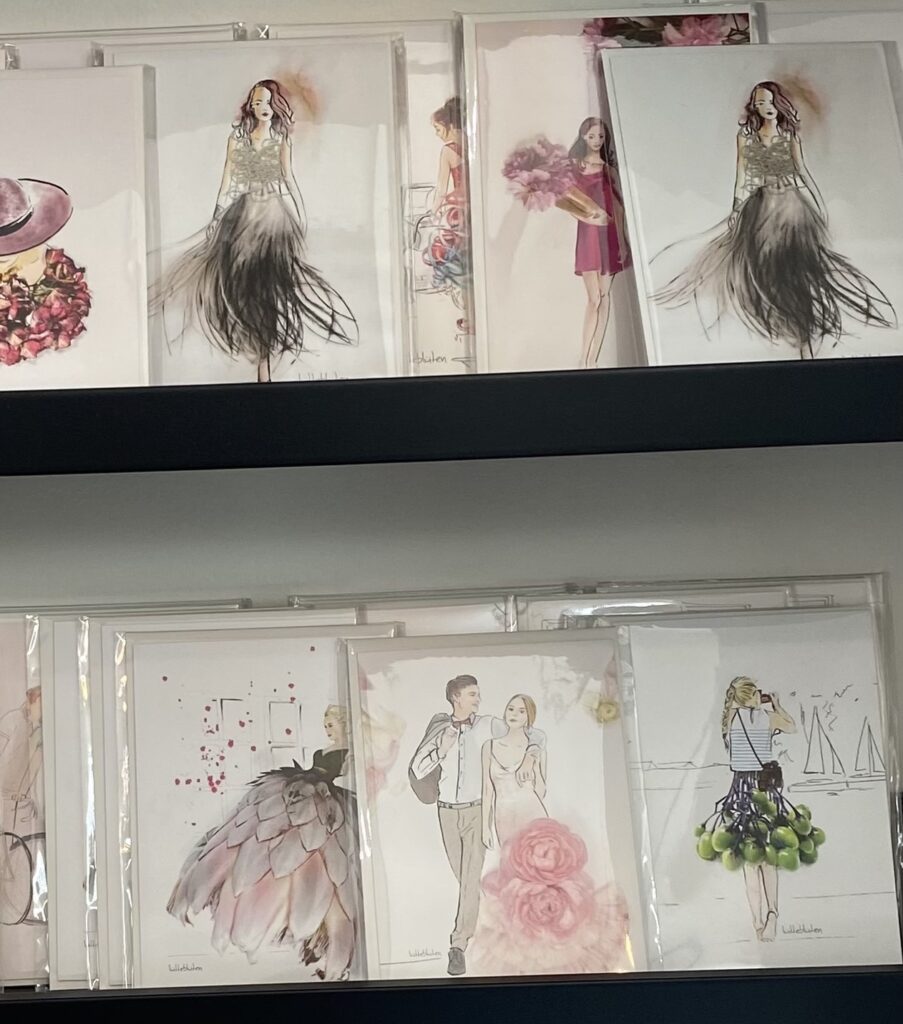 Babouches were traditionally worn by the Bedouins, who were a nomadic Arab people that traveled through North Africa. These slippers were hand crafted in Morocco with strong but soft leather that offers durability and comfort. Come in and find an array of colors, patterns, and adornments.
My heart beats for finely drawn illustrations. These cards are decorated with seasonal blossoms or filigree accessories and playfully transform into new creations. Hand created in Germany.
Want to see more of our favorite travel accessories? Visit us!