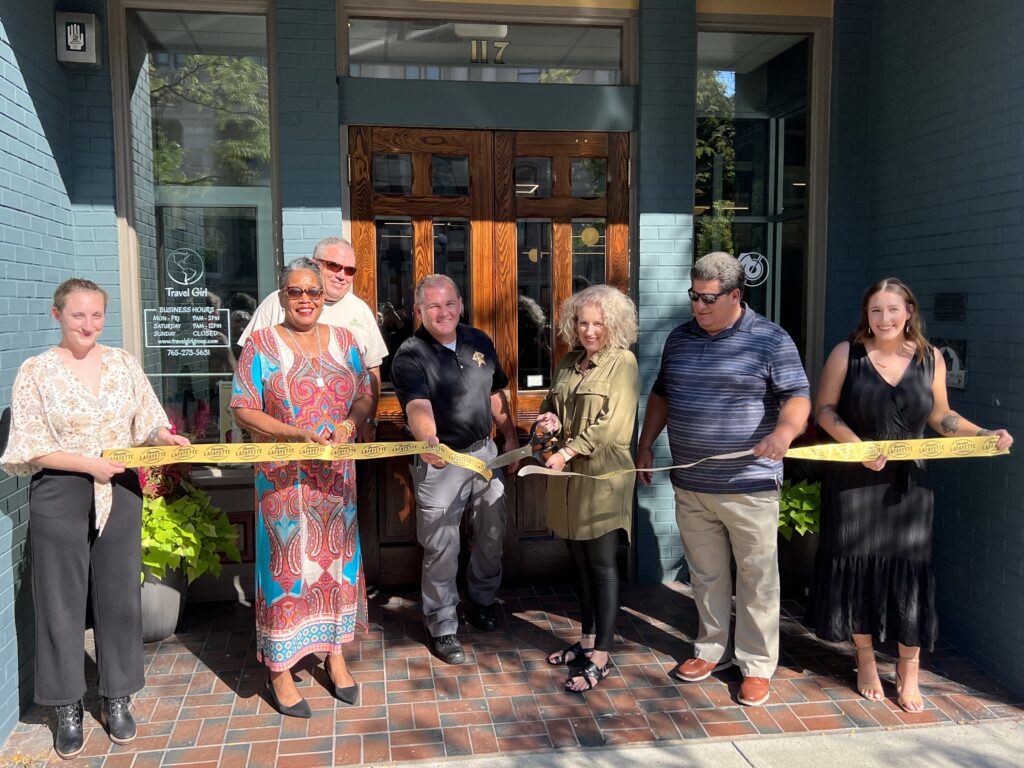 "Do you really want to look back on life and see how wonderful it could have been had you not been afraid to live it?

Caroline Myss
The quote above by Caroline Myss truly resonates with me. During the last few years it has become increasingly important to me to live without fear. I remember during one of my first business coaching sessions with Shelly Bays she asked me what I wanted, what I really wanted and I said to dance.
She was confused for a minute and asked me to clarify and I said that I had never danced, I was always too concerned about what other people would say, how they would look at me. We right then made that one of my goals, to do something that should have happened sometime in my forty plus years, but never had.
I distinctly remember being on a trip in Mexico and excitedly texting Shelly to let her know that I had danced! It was in the street eating a fresh mango near the ferry to Cozumel and I felt the pure joy of dancing and didn't give a thought to the people who might be looking at me. I am pretty sure that dance was not beautiful to others, but it was beautiful to my soul.
Take the time to really think about your life, are you actively living it without fear? For me travel has been a huge part of making me the person that I am today. I encourage you all to jump off of that cliff in Jamaica, eat something new that may look a little unfamiliar, belly laugh at something that maybe only you find funny and dance while eating a fresh mango in the Mexican sun.
Welcome to Travel Girl
It is hard to believe that just over three years ago we started as a small team of three in an office space what was only 200 square feet. I remember it feeling like a closet most days. One of us would be on the phone while another had clients at the desk.; being careful not to speak too loudly and interrupt the other ongoing conversation.
June 22, 2020, marked the day of our first office move. It felt like we were on top of the world. We had a bigger space that had that sophisticated yet homey feel we had been yearning for. And if we are being honest, it felt like a luxury for each of us to have our own personal offices. This space gave us the opportunity to expand our team and our services to offer travel retail.  
Over the next two years, Travel Girl would continue to expand at a faster rate than we expected. Soon we were reaching five-year goals in the first three years of business. It was exhilarating.
In the spring of 2022, we had to sit down and think of what the next step was. With an expanding team, we were yet again running out of space in our office. So, we made a giant leap to move offices yet again. Trust me, it was a bit of a terrifying decision. We had a lot of unknowns, but it felt right.  
We worked closely with the building owner and construction team from the very beginning. Our team chose every design aspect; from where we wanted rooms to be down to the color of the trim on our glass wall. This space became everything we wanted and more.  
August 23, 2022, was move-in day for our current and final office. It is such a surreal feeling to have a street-level office directly across from the Courthouse. Everything about this office down to the tiniest details feels personal to us.
We owe a thank you to everyone who has supported us on this amazing journey so far. You are the reason we have been able to make this leap of faith and reach goals that we had for our five-to-seven-year plans. Here's to many more years of building relationships with you, helping you experience everything the world has to offer, and expert service.